St Louis Fixer-Uppers & As Is Homes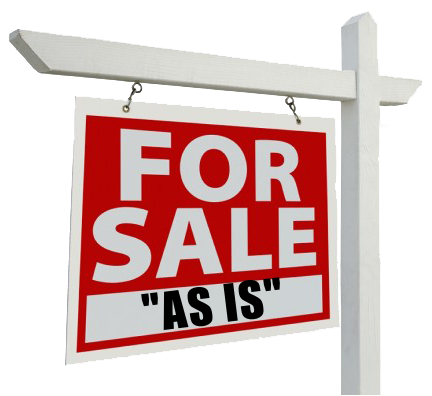 Welcome to the best website in St Louis to search for St Louis Fixer Uppers and As Is property for sale. Here you will find all the current as is listings in the St Louis MLS IDX.
In an effort to bring you the most complete list of as is homes for sale in St Louis, we have included not just the homes that REALTORS have selected "needs rehab" for the property type, but we scour all 20,000+ listings in the St Louis MLS daily to find all homes that are described as being sold in as is condition. Now, in doing this, we are not perfect and sometimes get tricked, so occasionally you may find a home that is in great condition is is no bargain but included with the house may be a pool table in "as is" condition or something else like that. In the rare instance that this comes up just overlook that one and move on...there's plenty more!
Our brokers and agents have extensive experience with as is properties in fact, one of the broker-owners has bought and sold over 2,000 homes in St Louis over the years. We are here to help you sort through the rubble and find the best deals...if you would like please Contact Us and let us know what we can do for you.
St Louis Fixer Uppers Homes For Sale : 766 Found
Disclaimer: The information herein is believed to be accurate and timely, but no warranty whatsoever, whether expressed or implied, is given. Information from third parties is deemed reliable but not verified and should be independently verified. MORE, REALTORS does not display the entire IDX database of Mid America Regional Information Systems, Inc. (MARIS MLS) on this website.